Top 7 Countries Offer Free Education To International Students: Education is a gateway to endless possibilities, and for international students seeking quality education without the burden of exorbitant tuition fees, certain countries present an enticing prospect.
In this article, we delve into the top 7 countries that offer free education to international students. Beyond the financial advantage, we explore the comprehensive benefits, including scholarships, IELTS requirements, admission procedures, and visa advantages that make these countries exceptional destinations for aspiring scholars.
Join us as we unravel the educational landscapes of these nations, where the pursuit of knowledge knows no boundaries.
Top 7 Countries that offer Free Education to International Students, tuition free universities in World for international students
Thankfully, several countries offer tuition-free education to international students, allowing you to pursue higher education without the burden of extra expenses. Your only financial responsibility would be covering your living costs, a notable advantage among the many benefits of studying abroad.
Now is your time to consider these 7 countries where you may pursue higher education at the lowest possible cost.
The good news is that there are many countries across the world where higher education is free of charge and students have to pay only the administration fees.
1. Germany
Germany is a prominent destination on the list of top 7 countries offering free education to international students. Renowned for its high-quality education system, Germany provides tuition-free education at many of its public universities.
This opportunity is not restricted to just EU students; non-EU students can also benefit from this policy. Moreover, Germany's welcoming visa policies and streamlined admission procedures make it an attractive choice for students worldwide.
Studying in Germany not only ensures access to quality education but also opens doors to a diverse and culturally rich experience.
2. Sweden
Sweden holds a unique position among the top 7 countries offering free education to international students. While EU/EEA, other Nordic countries, and Swiss students enrolled in Bachelor's and Master's programs at Swedish public universities are exempt from tuition fees, the same privilege extends to Ph.D. courses for students from all around the world, regardless of their residency.
Furthermore, Swedish universities often extend scholarships to international students who meet specific eligibility criteria. Some renowned institutions that attract overseas students are Karolinska Institutet, Uppsala University, and Stockholm University. However, it's important to note that non-EU/EEA students might encounter varying tuition fees depending on their chosen institution and field of study.
When pursuing a Bachelor's or Master's degree program in Sweden, you can anticipate a comprehensive educational experience that goes beyond academics. The combination of tuition-free education, research opportunities, and a culturally vibrant environment makes Sweden an enticing choice for international students seeking quality education abroad.
3. Austria
Austria stands as a promising contender among the top 7 countries offering free education to international students due to its accessible higher education landscape. Pursuing a degree in an Austrian university is notably affordable, as international students are only required to pay a nominal fee during the enrollment process.
For EU and EEA nationals, the prospect of free tuition at public institutions in Austria is a reality. However, non-EU/EEA foreign students are expected to contribute around 1,500 EUR per academic year. The tuition expenses at universities of applied sciences (UAS) vary based on your study program and nationality, spanning from 365 EUR to 7,500 EUR annually.
Austria proudly presents a diverse range of advanced degree programs, making it an ideal educational destination for students across the globe. Beyond its academic offerings, Austria boasts a welcoming atmosphere and a cost-effective standard of living. Estimated monthly expenditures for an individual average around $953.
The University of Vienna and the University of Innsbruck stand out as prestigious Austrian institutions, particularly favored by international students. With its blend of quality education, cultural enrichment, and affordability, Austria has carved a niche as an enticing choice for those seeking a valuable global education experience.
4. Norway
In the realm of countries offering free education to international students, Norway emerges as a beacon of educational excellence. At the graduate, post-graduate, and doctorate levels, Norway's higher education programs stand as a testament to their commitment to knowledge dissemination.
One of the remarkable facets of education in Norway is that these programs are entirely tuition-free, transcending the boundaries of nationality. This signifies that regardless of your background, you can access these academic opportunities without the burden of tuition fees.
However, there is a prerequisite that sets Norway apart. Proficiency in Norwegian is a vital criterion for prospective students aiming to embrace this exceptional educational landscape. Most undergraduate courses are conducted in Norwegian, underlining the significance of linguistic competence. It's worth noting that the authorities require tangible evidence of language proficiency as part of the application process.
If embarking on an educational journey in Norway is part of your aspirations, it's wise to commence your Norwegian language learning journey in tandem with your application preparation. This way, you're not only gaining a valuable education but also immersing yourself in the linguistic tapestry that enriches Norway's cultural fabric. The prospect of a tuition-free education, coupled with the acquisition of a new language, truly defines Norway's invitation to explore its world-class learning opportunities.
 5. Finland
In the landscape of countries extending the privilege of free education to international students, Finland stands as an exemplary model, particularly for those seeking postgraduate and doctoral pursuits. Within this northern European haven, the doors to higher education swing wide open without the weight of tuition fees.
Distinguished by its emphasis on innovation and creativity, Finland draws students worldwide with its specialized courses in design, architecture, and communication, among other disciplines. This makes it a hotspot for those eager to engage in cutting-edge fields that shape the world around us.
Moreover, Finland's educational offerings extend beyond the traditional university experience. The country takes pride in its robust network of polytechnic colleges, often referred to as universities of applied sciences. These institutions offer an education grounded in practical application, fostering a deeper understanding of real-world challenges.
Whether you're contemplating a master's degree or embarking on a doctoral journey, Finland beckons as an educational paradise where financial barriers are dismantled. The opportunity to acquire advanced knowledge and skills becomes accessible to all, embracing a diverse array of individuals eager to contribute to global progress. In this land of lakes and forests, knowledge is nurtured, talents are honed, and the quest for wisdom knows no economic bounds.
6. France Study for free (or at low cost)
Nestled within its enchanting landscapes, France extends an irresistible invitation to both natural beauty and boundless educational horizons. This nation's allure is not limited to its scenic splendor; its academic offerings also rank among the finest globally. Steeped in a legacy of intellectual prowess, France's educational system stands as a testament to its commitment to excellence.
For international students seeking to expand their minds in the heart of Europe, France emerges as an exceptional choice. With a tuition policy that's remarkably accommodating, pursuing higher education here is a journey marked by accessibility. The array of courses, spanning from the avant-garde to the mainstream, cater to diverse interests and aspirations. The institutions within this realm are veritable havens of innovation and learning.
France proudly boasts 39 institutions that have achieved global acclaim, inviting students from every corner of the globe to partake in unparalleled educational experiences. If you hold citizenship or permanent residency in a nation that is a part of the European Economic Area or Switzerland, a remarkable advantage awaits you. The barriers of tuition fees crumble, as France opens its doors to provide an education of international caliber without financial burden.
Thus, in the realm where elegance meets erudition, France stands as a canvas painted with knowledge and scenic splendor alike. This is a land where the pursuit of learning is framed by the timeless beauty that defines its streets, its culture, and its cherished institutions.
7. Czech Republic
In the heart of Central Europe lies the Czech Republic, a nation that has woven education into its very fabric. Here, a remarkable promise awaits all aspiring learners regardless of their nationality: higher education, unshackled from tuition fees, is enshrined in law. It's a place where the pursuit of knowledge knows no bounds, and where the doors to academia swing open for all.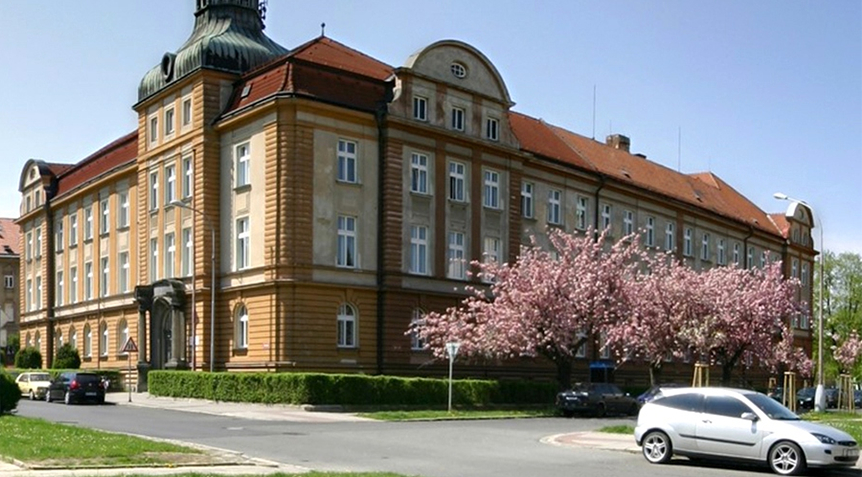 However, as with every adventure, there's a path to tread. To fully embrace this educational haven, familiarity with the local language is key. It's a bridge that connects you to a wealth of wisdom and insight, offering a profound understanding of Czech culture and society. Yet, even for those who prefer the comfort of studying in English, a nominal fee of approximately ₹70,000 stands as the key to unlocking this treasure trove of knowledge.
The Czech Republic beckons, not just as a land of scenic beauty and architectural marvels, but as a sanctuary of learning where borders dissolve and minds expand. It's a place where the quest for wisdom is revered, where students from all corners of the world are united by the pursuit of understanding. In this realm, education is not just a privilege; it's a right, etched into the very essence of this nation's ethos.
#abroad #studyabroad #travel #study #education #canada #visa #ielts #uk #university #india #studyvisa #studyinuk #usa #australia #abroadeducation #student #love #europe #immigration #studentvisa #studyincanada #college #students #covid #international #studyinaustralia #abroadlife #studentlife #top7Portal
Frequently Asked Questions about Top 7 Countries Offer Free Education to International Students
Q1: What do you mean by "free education" in these countries?
A1: "Free education" refers to the absence of tuition fees for international students in the higher education institutions of these countries. While tuition fees are waived, students might still need to cover their living expenses.
Q2: Do these countries offer scholarships to international students?
A2: Yes, many of these countries offer scholarships to international students based on merit, academic excellence, or specific criteria set by the institutions. It's advisable to check with individual universities for available scholarship opportunities.
Q3: Do I need to be fluent in the local language to study in these countries?
A3: It depends on the country and the language of instruction. Some countries may offer programs in English, while others might require proficiency in the local language. It's important to research language requirements for your chosen program.
Q4: How do I apply for admission to universities in these countries?
A4: The application process varies by country and institution. Generally, you will need to submit an online application, academic transcripts, letters of recommendation, a statement of purpose, and possibly standardized test scores like IELTS or TOEFL. Check the university's website for specific instructions.
Q5: What is the advantage of studying in these countries beyond free education?
A5: Beyond free education, studying in these countries offers exposure to diverse cultures, access to high-quality education systems, networking opportunities, and the chance to explore a new country. Additionally, some countries provide post-study work options, allowing you to gain valuable work experience after graduation.
Q6: How can I secure a student visa for these countries?
A6: To secure a student visa, you will generally need to provide proof of admission to a recognized institution, sufficient funds to cover living expenses, a valid passport, and sometimes proof of language proficiency. Each country's embassy or consulate website will have detailed information about visa requirements and application processes.
Q7: Are these countries safe for international students?
A7: Generally, these countries have a reputation for being safe and welcoming to international students. However, it's always recommended to research the safety conditions of the specific city or region you plan to study in and to follow local guidelines and advice.
Q8: Can I work while studying in these countries?
A8: Many of these countries allow international students to work part-time during their studies to support their living expenses. However, there are usually restrictions on the number of hours you can work per week. It's important to check the specific regulations of the country you intend to study in.
Q9: Will I need to provide proof of English language proficiency (IELTS, TOEFL) for admission?
A9: Yes, many universities in these countries require international students to provide proof of English language proficiency through tests like IELTS or TOEFL. However, some institutions may waive this requirement if you have completed your previous education in English.
Q10: How do I find the right program and university for my field of interest?
A10: Research is key. Explore university websites, program details, faculty profiles, and course offerings. Reach out to current students or alumni if possible. Additionally, educational consultants and online platforms can help you find the best fit for your academic goals.
Conclusion of Top 7 Portal is Provide World Top Informative & Knowledgeable Information Website.
Finally, if you need anything else, or have inquiries, questions you would love us to answer, kindly use the comment box below to reach us. We'll be updating this page with more updated Top 7 Portal Latest News & Update.
Join Top 7 Portal by clicking on the link provided Facebook, Twitter, and Pinterest using the share buttons below.
You are reading this article via "Top 7 Portal", thank you very much for reading our article. Friends If you liked this article, please share it with your friends.