High Rated Indian Television Shows: Television has been entertaining everyone for decades, you and all of us have seen many Hindi TV shows, out of which some shows have been very popular and which topped in terms of ratings.
Top 10 High Rated Indian TV Shows – 7 Best Hindi (Indian) TV and Web Series of all time
Today we are sharing with you the list of best rated Desi TV shows according to IMDb. You must also see them.
1. Mahabharat (1988–1990)
When differences between the Kaurava and the Pandava clans, who belong to the same family line, lead them to the threshold of war, Lord Krishna decides to step in and take control of the situation.
Number of episodes: 94
Adapted from: Mahabharata
Written by: Pandit Narendra Sharma; Rahi Masoom Raza
Original release: 2 October 1988 –; 24 June 1990
Directed by: B. R. Chopra; Ravi Chopra
Networks: Doordarshan, DD National
YouTube: https://www.youtube.com/wecanspirit
2. Ramayan (1987–1988)
Ramayan is an Indian Hindi-language epic television series based on ancient Indian Sanskrit Epic Ramayana. The show was originally aired between 1987 and 1988 on DD National. It was created, written, and directed by Ramanand Sagar.
The show is primarily based on Valmiki's Ramayan (Critical Edition) and Tulsidas' Ramcharitmanas. Other sources used were: Tamil Kamb Ramayan, Marathi Bhavarath Ramayan, Bengali Krutivas Ramayan, Telugu Shri Rangnath Ramayan, Kannada Ramchandra Charit Puranam, Malayalam Adhyatma Ramayan, Urdu Ramayan by Chakbast.
3. Chanakya Rate 9.3
The series is fictionalized version of the life-history of economist, strategist and political theorist, Chanakya, who was also the royal advisor of King Chandragupta Maurya.
Network: DD National
Number of episodes: 47
Directed by: Chandraprakash Dwivedi
Opening theme: Asato mā…
Original release: 8 September 1991 –; 9 August 1992
Original language: Hindi
4. Malgudi Days (1986–2006)
Laxman was the sketch artist. The series was made by film producer T.S. Narasimhan. In 2006, the series was revived for an additional 15 episodes, which were directed by Kavitha Lankesh.
| | |
| --- | --- |
| Original network | Doordarshan |
| Original release | 24 September 1986 – 2006 |
Number of episodes: 54
Language: Hindi
Based on: Malgudi Days; by R. K. Narayan
Original release: 24 September 1986 –; 2006
Directors: Shankar Nag (seasons 1-3), Kavitha Lankesh (season 4)
Networks: Doordarshan, DD National
5. Sarabhai V/S Sarabhai (2004–2017)
Monisha, who gets married into the rich Sarabhai family, lives opposite to her in-laws. However, there is a constant conflict between them due to her middle-class background.
First episode date: 1 November 2004
Number of episodes: 80
Directed by: Deven Bhojani; Aatish Kapadia
Genre: Sitcom
Original language: Hindi
Networks: Disney+ Hotstar, Star One
6. Devon Ke Dev…Mahadev
Lord Shiva cannot tolerate injustice and tries to vanquish all the evil forces. Meanwhile, Princess Sati, who is naturally drawn to Lord Shiva, goes to any extent to impress him.
Theme song: Shiv Shiv
Network: Sveriges Television
Number of episodes: 820
Directed by: Nikhil Sinha; Ismail Umar Khan; Manish Singh; Govind Agrawal; Satish Bhargav
Composer: Sajan Rajan mishra
Original release: 18 December 2011 –; 14 December 2014
7. Upanishad Ganga – Top 7 High Rated Indian Television Shows
A compilation of stories focusing on the concepts of the ancient religious texts, Upanishads, and the philosophy of the Vedic culture.
Upanishad Ganga was broadcast on the national channel DD1. Its special thing was that we were made aware of ancient sacred literature, Upanishads and Vedic civilization from them.
8. Kaun Banega Crorepati? (2000– )
The host asks a series of questions to several contestants to test their general knowledge and give them a chance to win a cash prize.
An Indian version of the popular quiz show, "Who Wants to be a Millionaire?" Contestants start off with easy questions, but as they move forward the questions get more
First episode date: 3 July 2000
No. of episodes: 1010
No. of seasons: 14
Adapted from: Who Wants to Be a Millionaire?
Networks: Sony Entertainment Television, StarPlus
Awards: ITA Award for Best Reality Show, MORE
9. Taarak Mehta Ka Ooltah Chashmah
The residents of a housing society help each other find solutions when they face common, real-life challenges and get involved in sticky situations.
First episode date: 28 July 2008
Number of episodes: 3,464
Directors: Dharmesh Mehta, Dheeraj Palshetkar, Malav Suresh Rajda, Abhishek Sharma, Harshad Joshi
Writers: Abbas Hirapurwala, Rajen Upadhyay, Raju Odedra, Niren Bhatt, Jitendra Parmar
Networks: SONY SAB, Culver Max Entertainment
Program creators: Asit Kumarr Modi, Culver Max Entertainment, Neela Tele Films
10. Bharat Ek Khoj – Top 10 High Rated Indian Television Shows
Bharat Ek Khoj (lit. 'India: An Exploration') is a 53-episode Indian historical drama based on the book The Discovery of India (1946) by Jawaharlal Nehru that covers a 5,000-year history of India from its beginnings to independence from the British in 1947.
The drama was directed, written and produced by Shyam Benegal with cinematographer V. K. Murthy in 1988 for state-owned Doordarshan. Shama Zaidi co-wrote the script. Its cast included Om Puri, Roshan Seth, Tom Alter and Sadashiv Amrapurkar. Jawaharlal Nehru was portrayed by Roshan Seth, the same role he portrayed in the Oscar-winning film Gandhi.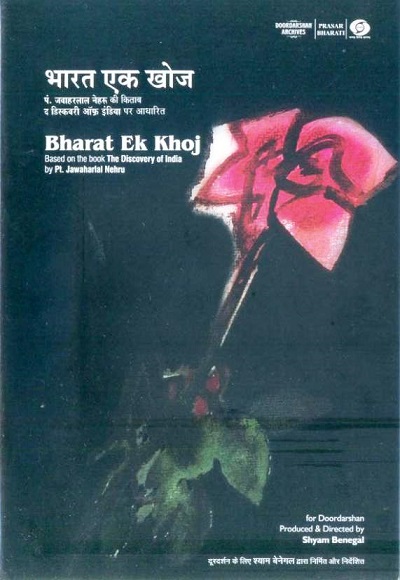 Opening theme: Vanraj Bhatia
No. of episodes: 53
No. of seasons: 1
Written by: Shyam Benegal; Shama Zaidi; Sunil Shanbag; Vasant Dev (dialogues)
Based on: The Discovery of India; by Jawaharlal Nehru
Networks: Doordarshan, DD National
#Top7Portal #Top10 #Top20 #Top100 #ListofTop10About #ListofTop20About #WorldInformation #Knowledge #Todaynews #Question #Answer #Forbes #Top10Facts #Top10ofEverything #Top7ofEverything #Top20ofEverything #PresentBestTop10Lists #TopTen #TopTwenty #TopSeven #WorldWide
Conclusion of Top 7 Portal is Provide World Top Informative & Knowledgeable Information Website.
if you need anything else, or have inquiries, questions you would love us to answer, kindly use the comment box below to reach us. We'll be updating this page with more updated Top 7 Portal Latest News & Update.
Join Top 7 Portal by clicking on the link provided Facebook, Twitter, and Pinterest using the share buttons below.
You are reading this article via "Top 7 Portal", thank you very much for reading our article. Friends If you liked this article, please share it with your friends.