Most Beautiful Cameroonian Women: Cameroon, a country known for its rich cultural diversity and stunning landscapes, is also home to some of the most captivating and talented women in the world. In this captivating compilation, we delve into the realm of beauty, talent, and charisma as we present the "Top 10 Most Beautiful Cameroonian Women, Gorgeous Girls & 7 Hottest Actresses in Cameroon."
Beyond their physical allure, these remarkable women have made indelible marks in various fields, from modeling and acting to entrepreneurship and philanthropy. With their grace and poise, they have not only conquered the hearts of their fellow Cameroonians but have also gained recognition on the international stage.
Join us as we explore the profiles and achievements of these exceptional Cameroonian women, celebrating their contributions to the world of entertainment, fashion, and more. In a nation brimming with talent and diversity, these individuals have risen above, exemplifying beauty, grace, and the indomitable Cameroonian spirit.
About Cameroonian Women
Cameroonian women embody a captivating blend of cultural richness, resilience, and beauty. Hailing from diverse ethnic backgrounds, they contribute significantly to the social, economic, and cultural fabric of Cameroon.
Known for their grace and elegance, Cameroonian women have excelled in various fields, from politics and education to arts and entrepreneurship.
Their multifaceted roles in family life, society, and the nation as a whole reflect their strength and determination, making them an integral part of the country's vibrant tapestry.
List of Cameroon's Finest: Top 10 Most Beautiful Cameroonian Women with Pictures, Gorgeous Girls' Short Profiles, Biodata, and the Sexiest Actresses in Cameroon
Without further ado, let's delve into the captivating world of the 10 most stunning Cameroonian women. This esteemed list not only includes talented actresses but also accomplished individuals who have shone as models, singers, dancers, directors, businesswomen, and even former beauty queens. Scroll down to discover these remarkable women, presented in alphabetical order.
Note: This is just a list and not a ranking by Shorting.
1. Andy Allo, the most beautiful Cameroonian-American singer-songwriter, guitarist and actress
Andy Allo, a multi-talented Cameroonian-American artist, has made waves in the music and entertainment industry with her extraordinary abilities. Born in Bamenda, Cameroon, she developed a passion for music at a tender age, thanks to her mother's piano lessons when she was just seven years old. As the youngest of five siblings, Allo's upbringing was imbued with the love of music and art.
Moving to Sacramento, California, at the age of eleven with her sister Suzanne, Allo continued to nurture her talents. She holds dual citizenship in the United States and Cameroon, a testament to her rich heritage. Her father, Andrew Allo, is an ecologist, adding an intellectual dimension to her family's background.
Allo's educational journey in the United States began at Arden Middle School in Sacramento, followed by her graduation from El Camino Fundamental High School in 2006. Post high school, she pursued her studies at American River College in Sacramento.
Her musical journey took a significant step when she formed her band, "Allo and the Traffic Jam." They graced the streets of Sacramento, occasionally performing for tips on the corner of 22nd and J streets, showcasing her early dedication to her craft.
| Name | Andy Allo |
| --- | --- |
| Birthdate | Born 13 January 1989 |
| Birth Place | Bamenda, Northwest Region, Cameroon |
| Origin | Sacramento, California |
| Genres | Funk, soul, neo-soul, rhythm and blues, pop |
| Occupation(s) | Actress, musician, model, singer-songwriter |
| Instrument(s) | Vocals, guitar, piano |
| Parents | Andrew Allo, Sue Adams Allo |
| Albums | Superconductor, Oui Can Luv, UnFresh, Hello, One Step Closer – EP |
| Education | El Camino Fundamental High School, American River College |
| Movies and TV shows | Upload (Since 2020), Pitch Perfect 3 (2017), The Hero (2017), Melvin Smarty (2012), Ctrl Alt Delete (2016) |
In addition to her music career, Andy Allo made her mark in the acting world with a recurring role in the comedy-drama series "The Game" in 2011. She continued to impress with various roles, including a supporting role in the 2017 film "Pitch Perfect 3" and the lead role of Nora in Amazon Prime's series "Upload" in 2020.
Andy Allo's journey is a testament to her unwavering dedication to her passions, from music to acting, all while celebrating her Cameroonian roots and her American upbringing. Her versatility and talent continue to inspire audiences worldwide.
2. Melanie Kamayou – Gorgeous Cameroonian model
Melanie Kamayou, at the age of 26, is a Cameroonian model whose journey has taken her across the globe. Born in Paris, she spent her formative years in a diverse array of countries, including Algeria, Cameroon, France, and the USA. Currently residing in Massachusetts, she is pursuing her education at college while actively making a name for herself in the world of modeling.
Notably, Melanie holds the prestigious title of Miss Cameroon USA 2010, a testament to her grace and beauty. Beyond her modeling career, she is a dynamic entrepreneur and philanthropist, co-chairing the Foundation André Onana NGO.
In a rather private and discreet manner, Melanie Kamayou has garnered attention for her romantic involvement with André Onana, a prominent figure in the world of football. Their relationship became public knowledge when they made their first appearance together at the Ballon d'Or 2019 ceremony, capturing the hearts of fans worldwide.
With her striking beauty and diverse cultural background, Melanie Kamayou continues to be a source of inspiration, not only as a model but also as a businesswoman and a symbol of love and dedication in her high-profile relationship.
You can catch glimpses of her life and adventures on her Instagram account, @melaniekamayou, where she boasts a following of 24k enthusiasts who are captivated by her journey.
3. Adela Elad – Hottest Cameroonian movie actress
Adela Elad, born on October 25, 1987, is a prominent figure in the Cameroonian film industry, celebrated not only for her acting prowess but also for her contributions as a producer and philanthropist.
Her journey in the world of cinema began in 2012 when she made her acting debut in the movie "University Girls," marking the inception of a remarkable career.
In 2015, Adela achieved significant recognition by clinching the African Dream Achiever Award, a testament to her dedication and talent.
As a producer, she has lent her creative vision to projects like "Night in the Grassfield" under her production company, Mae Pictures. Her foray into international cinema was marked by the project "Baby Daddy," in collaboration with Nigerian Nollywood producer Emem Isong, featuring notable stars like Alexx Ekubo.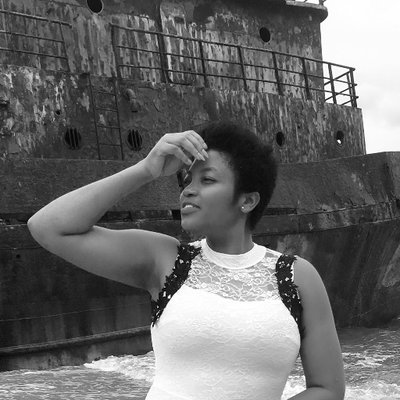 | Name | Adela Elad |
| --- | --- |
| Birthdate | 25 October 1987 |
| Birth Place | Bamenda, Northwest Region, Cameroon |
| Education | University of Buea |
| Residence | Limbe, Cameroon |
| Occupation(s) | Actress, Film Producer, Philanthropist |
| Years Active | 2012–present |
| Awards | 2015 African Achiever Awards |
Born in Bamenda, the capital of the Northwest Region of Cameroon, Adela pursued her education with diligence. She attended primary school in Douala and continued her academic journey at the Government Bilingual Secondary School in Santchou. Her high school graduation took place at City College of Commerce Mankon in Bamenda, followed by her enrollment at the University of Buea.
Beyond her achievements in the entertainment industry, Adela Elad is a dedicated philanthropist, focusing on improving the lives of underprivileged children. In 2016, she established the Mae Foundation as a medium to extend support to children lacking basic facilities, leaving an indelible mark not only in cinema but also in the realm of compassion and humanitarianism.
Adela Elad's selected filmography showcases her versatility, including works like "University Girl" (2012), "U-Turn," "Baby Daddy" alongside Alexx Ekubo, "Bad Angel" (TV series), and "Night of the Grassfield." Her multifaceted career continues to inspire and uplift, making her a shining star in the Cameroonian film landscape.
4. Christa Eka – Cameroonian film actress
Christa Eka Assam is a celebrated figure in the realm of Cameroonian cinema, known for her outstanding contributions as a film actress and director. Her work in the Cameroonian film industry has garnered critical acclaim and recognition, solidifying her status as a prominent talent.
Remarkably, Eka is a self-taught actress, a testament to her innate talent and dedication. Her journey into the world of acting commenced in 2008, marking the beginning of a remarkable career that has spanned over a decade. Her unwavering commitment and exceptional performances have earned her the title of Best Cameroonian Actress from 2008 to 2023, a remarkable achievement in the world of cinema.
| Name | Christa Eka |
| --- | --- |
| Born | Cameroon |
| Occupation | Film Actress and Director |
| Nominations | Africa Movie Academy Award for Best Actress in a Supporting Role |
| Movies | Beleh (2013), Alma (2015), Ninah's Dowry (2012) |
Eka's filmography boasts notable works that have left a lasting impact on Cameroonian cinema. She portrayed the character Clarise in the 2012 film "Ninah's Dowry." Additionally, her creative talents extended to production, direction, and writing, as evidenced by her involvement in projects like "Beleh" (2013) and "Alma" (2015).
Christa Eka Assam's multifaceted contributions to the Cameroonian film industry continue to inspire and captivate audiences, establishing her as a significant figure in the world of cinema both in Cameroon and beyond.
5. Dorothy A. Atabong – Canadian actress, writer and producer
Dorothy A. Atabong is a multi-talented Canadian actress, accomplished writer, and skilled producer, known for her remarkable contributions to the world of entertainment. Her most notable work, "Sound of Tears," has garnered her numerous accolades, including the prestigious Africa Movie Academy Award in 2015, solidifying her status as an exceptional talent in the film industry.
In addition to her successful career, Atabong's personal life reflects her roles as a wife and mother. She entered matrimony in 2008 and is a proud mother of two sons, born in 2011 and 2015. Beyond her on-screen achievements, she has utilized her platform to address pressing issues, including family violence against women, as demonstrated during her appearance on the CBC Radio show "Metro Morning with Matt Galloway."
Dorothy A. Atabong's theatrical endeavors have also received acclaim. She has garnered positive reviews for her roles in theater productions like "Wedding Band," "The Africa Trilogy" by Volcano Theatre, and "The Overwhelming," a production by the Canadian Stage Company and Studio 180.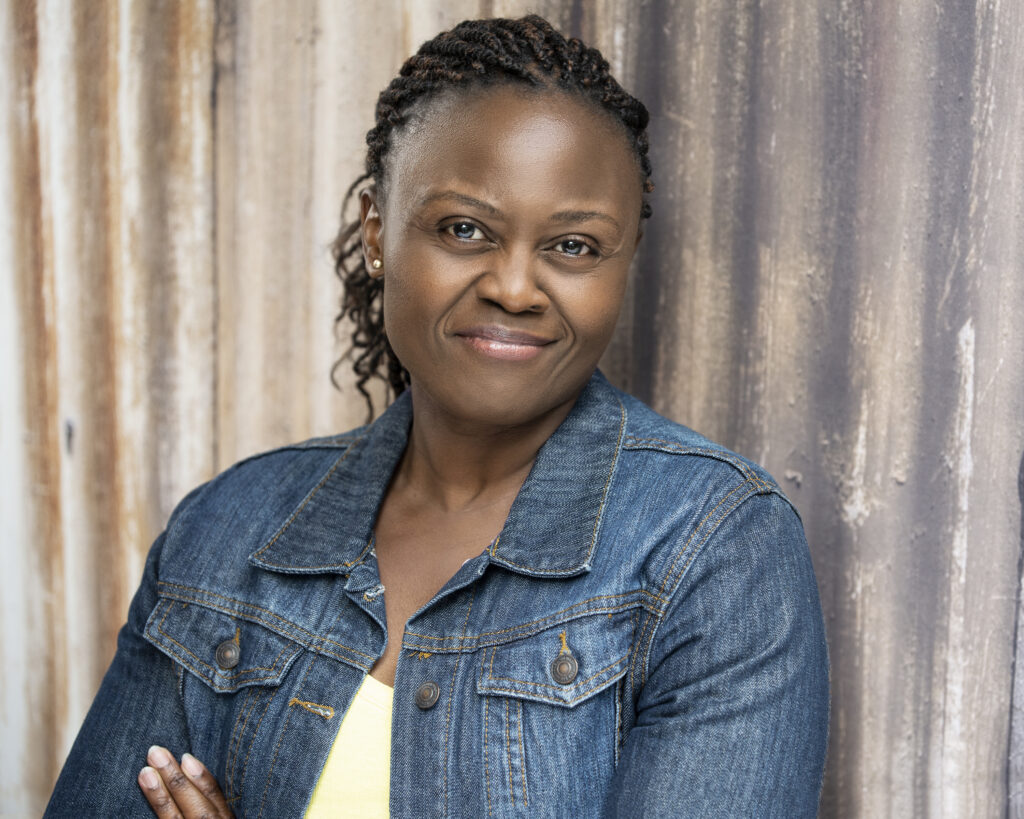 | Attribute | Details |
| --- | --- |
| Name | Dorothy A. Atabong |
| Born | Cameroon |
| Other names | Dorothy Atabong Chhatwal |
| Education | University of Detroit Mercy |
| Alma mater | Neighborhood Playhouse School of the Theatre, New York City |
| Occupation(s) | Actress, Writer, Producer |
| Years Active | Since 1999 |
| Notable Work | Sound Of Tears, Mayday TV series, The Africa Trilogy |
| Children | 2 |
| Awards | 2011 Female Eye Film Festival |
| Website | dorothyatabong.com |
As a talented writer, Atabong penned the romantic novel "The Princess of Kaya" in 2002, later adapting it into a screenplay. Her feature-length script, "Daisy's Heart," was recognized with the Best Low Budget Script award at the 2011 Female Eye Film Festival in Toronto.
She further showcased her creative abilities by writing, producing, and starring in the short film "Sound of Tears," which not only received the 2015 Africa Movie Academy Award for Best Diaspora Short but also earned a Platinum Remi at the 48th WorldFest Houston Film Festival.
Her versatility extends to television, where she has appeared in renowned series such as "Mayday," "Degrassi: The Next Generation," and "The Line." Atabong's theatrical roles have been equally impressive, including her performance in "Glo," a part of "The Africa Trilogy," and her lead role as Julia in the acclaimed play "Wedding Band" by Alice Childress. She has also received recognition for her contribution to "The Overwhelming" by J. T. Rogers, and her role in Theatre Awakening's production of "In Darfur" at Theatre Passe Muraille, which earned her the Emerging Artist Award.
Dorothy A. Atabong's remarkable journey in the world of entertainment continues to inspire and captivate audiences, making her a notable figure in both Canadian and global cinema and theater.
6. Ellie Foumbi – Cameroonian sweetest model
Ellie Foumbi is a renowned Cameroonian-American filmmaker whose artistic contributions have earned her widespread recognition and acclaim. Hailing from Cameroon, she has made a significant impact on the global film industry with her exceptional talent as an actor, writer, and director.
Her debut film, "Our Father, the Devil" (2021), premiered at the prestigious Venice Film Festival, marking the beginning of a remarkable journey. The film's success reached new heights as it went on to claim an impressive 27 awards at international film festivals, a testament to Ellie's creative genius. Notably, it was nominated for Best Feature at the Independent Spirit Awards, a remarkable achievement for a debut filmmaker.
Ellie's cinematic endeavors have graced renowned film festivals such as Venice, Tribeca, Palm Springs, Hamptons, and Mill Valley, earning her a well-deserved spot among the industry's elite. Her dedication and talent have not gone unnoticed, as she was honored as a BAFTA Breakthrough USA Fellow and recognized as one of the "25 New Faces of Independent Film" by Filmmaker Magazine.
Her participation in esteemed programs like Berlinale Talents and New York Film Festival's Artist Academy underscores her commitment to honing her craft. Furthermore, Ellie's creative projects have received support from prestigious institutions, including the Venice Biennale College-Cinema, SFFILM in collaboration with the Kenneth Rainin Foundation, The Gotham's Film Week, the Film Independent Screenwriting Lab, and the Tribeca Film Institute.
Ellie Foumbi's impact extends beyond the big screen. She made her TV directorial debut on BET's hip-hop anthology series, "Tales." Her short film, 'HOME,' commissioned by Netflix in association with Film Independent, premiered on the Netflix Film Club's YouTube channel, amassing over 30,000 views and showcasing her versatility as a filmmaker.
Ellie Foumbi's journey in the world of cinema and storytelling continues to inspire and captivate, solidifying her place as a prominent figure in the global film landscape.
7. Lucie Memba – Cameroonian beautiful actress and model

Lucie Memba Bos, born in 1987, is a versatile Cameroonian actress and movie producer who has made her mark in both French and English language series and films. Her outstanding talent was recognized when she received the prestigious honor of Best Lead Actress in Cinema of Cameroon for French-speaking actresses at the Cameroon Movies Merit Award (CMMA) in 2013.
She ventured into international cinema with appearances alongside Nollywood stars, such as Jim Iyke in "Pink Poison" and alongside Dakore Akande in "Far." In 2014, she took a significant step in her career by launching L.M.B production, named after herself, and produced notable Cameroonian films like "Paradise" and "La patrie d'abord," a tribute to the Cameroonian defense forces.
| Name | Lucie Memba |
| --- | --- |
| Born | 1987, Dschang, Cameroon |
| Occupation(s) | Producer, Actress |
| Years Active | 1999–present |
| Spouse | Samuel Eto'o |
| Awards | 2013 Cameroon Movies Merit Award (CMMA), 2014 Encrain Noir |
| Movies | Therapy, Le blanc d'eyenga 2, Buried, Fastlife, W.A.K.A |
Born in Dschang, West Region, Cameroon, Lucie's journey began with modeling in Bafoussam, eventually leading her to the world of acting after completing her Baccalauréat philosophique degree.
Her pursuit of opportunities took her to Douala, where she continued to flourish in her career. While her exact date of birth remains undisclosed, some sources suggest she was born in 1987. Lucie Memba Bos's remarkable contributions continue to shine brightly in the world of Cameroonian cinema.
Frequently Asked Question (FAQ) – Top 7 Most Beautiful Cameroonian Women
Who are the Top 10 Most Beautiful Cameroonian Women?
The list of the Top 10 Most Beautiful Cameroonian Women features accomplished actresses, models, and talented individuals who have made significant contributions to the world of entertainment and beauty. It includes Ellie Foumbi, Dorothy A. Atabong, Lucie Memba, Melanie Kamayou, Adela Elad, Christa Eka, and Andy Allo.
What are some notable achievements of these women?
These remarkable Cameroonian women have achieved significant recognition in various fields. For instance, Ellie Foumbi is an award-winning filmmaker, Dorothy A. Atabong is a celebrated actress and writer, and Lucie Memba is known for her acting and film production.
How can I stay updated with their latest projects and activities?
You can follow their official social media profiles, visit their personal websites if available, and keep an eye on entertainment news websites for updates on their latest projects, awards, and contributions to various industries.
#Top7Portal #Top10 #Top20 #Top100 #ListofTop10About #ListofTop20About #WorldInformation #Knowledge #Todaynews #Question #Answer #Forbes #Top10Facts #Top10ofEverything #Top7ofEverything #Top20ofEverything #PresentBestTop10Lists #TopTen #TopTwenty #TopSeven #WorldWide
Conclusion of Top 7 Portal is Provide World Top Informative & Knowledgeable Information Website.
if you need anything else, or have inquiries, questions you would love us to answer, kindly use the comment box below to reach us. We'll be updating this page with more updated Top 7 Portal Latest News & Update.
Join Top 7 Portal by clicking on the link provided Facebook, Twitter, and Pinterest using the share buttons below.
You are reading this article via "Top 7 Portal", thank you very much for reading our article. Friends If you liked this article, please share it with your friends.