Richest Indian YouTubers in 2022: YouTube is one of the most famous digital platform all over the world. Where you can watch videos online. You can even record your videos and upload them to YouTube. Nowadays many people use it only for entertainment purpose and if you want to learn something then you can also learn from here.
There are youtubers from bout who put content everyday for you to learn. With the help of which he is also earning a lot of money. If you are excited to know about the list of richest YouTuber in India then this article is perfect for you.
Top 10 Richest Indian YouTubers in 2022 and Their Earning – Ranked by Highest Subscribed – Here's the list of the 7 richest YouTubers of India
In the world of YouTube where everything is available for free. Here you will get to watch all types of videos. Many people see it as entertainment while some people are also earning a lot of money with its help. These people are popularly known as YouTubers. There are hundreds of YouTubers in India who became rich by making videos on YouTube.
Today we are going to tell you about the top 10 richest YouTubers in India. You will not believe seeing whose earnings. All of them are YouTube Superstars of India.
1. CarryMinati (Ajey Nagar)
Ajey Nagar, popularly known as CarryMinati, is an Indian YouTuber and streamer from Faridabad, India. He is known for his roasting videos, comedic skits and reactions to various online topics on his channel CarryMinati. His other channel CarryisLive is dedicated to gaming and live streams.
You will be surprised to know that the real name of CarryMinati is Ajay Nagar, he has a youtube channel named carryMinati which is a very popular comedy channel in India and all over the world, first of all Carry used to stream the game on his channel, after that he made people started roasting. After which his name started running in the world of YouTube. He became India's most popular and richest YouTuber in 2021 after being roasted on Tiktok Vs YouTube.
Born: 12 June 1999 (age 22 years), Faridabad
Location: Faridabad, Haryana, India
Total views: 2.8 billion (CarryMinati); 1.2 billion (CarryisLive)
Network: One Digital Entertainment
Genre: Roasting; comedy; gaming; satire; sketches
Movies: Runway 34
YouTube: https://www.youtube.com/channel/UCj22tfcQrWG7EMEKS0qLeEg
Instagram: https://www.instagram.com/carryminati
Twitter: https://twitter.com/CarryMinati
Facebook: https://www.facebook.com/CarryDeol
2. Technical Guruji – Gaurav Chaudhary
Gaurav Chaudhary, known professionally as Technical Guruji, is an Indian YouTube personality based in the UAE. Chaudhary is notable for producing YouTube videos concerning technology in Hindi.
Born: 7 May 1991 (age 31 years), Ajmer
Channels: Technical Guruji; Gaurav Chaudhary
Genre: Technology; Consumer electronics
Location: Dubai, United Arab Emirates
Associated acts: Sharmaji Technical; GeekyRanjit; Mumbiker Nikhil; Amit Bhawani (PhoneRadar); Flying Beast; CarryMinati
Education: BITS Pilani, Dubai Campus, Birla Institute of Technology and Science, Pilani
YouTube: https://www.youtube.com/c/GauravChaudharyOfficial
Instagram: https://www.instagram.com/technicalguruji/
Twitter: https://twitter.com/technicalguruji
Facebook: https://www.facebook.com/TechnicalGuruji/
3. Amit Bhadana
Amit Bhadana is an Indian YouTube personality, who creates Hindi language comedy videos.
Indian YouTuber Amit Bhadana was born in Bulandshahr, Uttar Pradesh. Later his family moved to Johri Pur, Delhi. He graduated from the University of Delhi, as a law graduate.
In today's date, everyone knows Amit Bhadana because he is the first YouTuber in India to reach the maximum 20M subscribers. He is the most popular YouTuber in India who makes comedy videos currently his total number of youtube subscribers is more than 22.7 million. Amit was born in a middle class family in Uttar Pradesh but still he crossed all his limits to become India's richest YouTuber today.
Born: 7 September 1994 (age 27 years), Bulandshahar
Education: Delhi University
Channel: Amit Bhadana
Parents: Narendra Bhadana
Total views: 2 billion
Location: India
Siblings: Sumit Bhadana
YouTube: https://www.youtube.com/channel/UCNTabXK2VCqj1dTQhq_jRsA
Instagram: https://www.instagram.com/theamitbhadana/
Twitter: https://twitter.com/iamitbhadana
Facebook: https://www.facebook.com/TheAmitBhadana
4. Dr. Vivek Bindra
Dr. Vivek Bindra is a very big motivational speaker of India, he started his YouTube channel in the year 2013, his channel has more than 15 million subscribers. Where you will get to see many videos on business growth and startup business tips. His channel is filled with lots of real life case studies. Which inspires thousands of Indians to do something different. He earns $170k every month through youtube.
Born: 5 April 1982 (age 40 years)
Education: Amity University Noida
YouTube: https://www.youtube.com/c/MrVivekBindra/community
Instagram: https://www.instagram.com/vivek_bindra/
5. Ashish Chanchlani
Ashish Chanchlani's YouTube name is Ashish Chanchlani Vine. Which is full of comedy videos. It has more than 20 million subscribers, with the help of which it earns around $153k. Ashish also earns from many brand deals paid promotions on his videos.
Ashish Chanchalani (born on 7 December, 1993; Ulhasnagar, Maharastra) is an Indian YouTuber and influencer who made his debut from YouTube videos with his multiple characters. He is one of the YouTuber of India who grosses his 10 million subscribers in very less time. And currently he has now over 26 Million subscribers and totals of 3.5 Billion Views on YouTube.
YouTube: https://www.youtube.com/c/ashishchanchlanivines
6. Bhuvan Bam
Bhuvan Avnindra Shankar Bam is an Indian comedian, writer, singer, songwriter, and YouTube personality from Delhi, India. He is known for his comedy channel on YouTube named BB Ki Vines.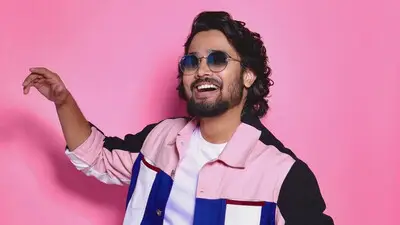 Bhuvan Bam is one of the richest YouTuber in India besides he is a Comedian, Singer, Lyricist. The name of his Youtube channel is BB ki vines. Where you can watch adult comedy and drama related videos. The special thing about his videos is that he plays the role of many characters in the same video, so his videos are made slightly different from others.
Born: 22 January 1994 (age 28 years), Vadodara
Education: Shaheed Bhagat Singh College, Delhi University (BA History)
Channels: BB Ki Vines
Total views: 4.25 billion
Genre: Comedy
Parents: Avnindra Bam, Padma Bam
YouTube: https://www.youtube.com/channel/UCqwUrj10mAEsqezcItqvwEw/feed
Instagram: https://www.instagram.com/bhuvan.bam22
Twitter: https://twitter.com/bhuvan_bam
Facebook: https://www.facebook.com/bhuvan.bam
7. Harsh Beniwal – Top 7 Richest Youtubers in India 2022
You must have seen Harsh Beniwal in Student of the year-2. He is known for his funny videos which are actually inspired by his or someone else's life. He has over 10 million subscribers on his YouTube channel, earning around $150k per month. Apart from this, online earning is also done with the help of super chat and brand promotion. Harsh is currently enjoying his luxury life in Delhi.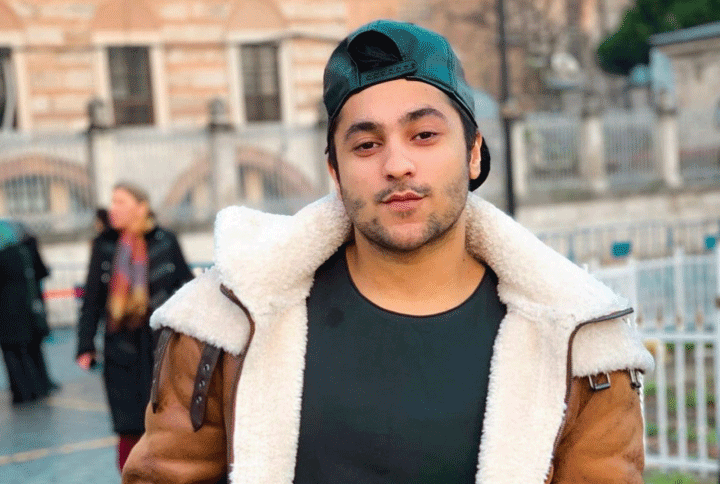 Born: 13 February 1996 (age 26 years), New Delhi
Siblings: Pria Beniwal
YouTube: https://www.youtube.com/channel/UCVmEbEQUGXHVm-O9pqa3JWg
Instagram: https://www.instagram.com/harshbeniwal/
Twitter: https://twitter.com/iamharshbeniwal
Facebook: https://www.facebook.com/harshbeniwalofficial
8. Sandeep Maheshwari
Sandeep is a famous motivational speaker and an Entrepreneur too. He was born on 28th Sept 1980. He has two Youtube channels, the first one has 21.9M subscribers and, the second one has 1.37M subscribers.
Born: 28 September 1980 (age 41 years), New Delhi
Spouse: Ruchi Maheshwari
Education: Kirori Mal College
Parents: Roop Kishore Maheshwari, Shakuntala Rani Maheshwari.
YouTube: https://www.youtube.com/channel/UCaEtAfisWDXL3eG8u_M2brA
Instagram: https://www.instagram.com/sandeep__maheshwari/
Twitter: https://mobile.twitter.com/sandeepseminars
Facebook: https://www.facebook.com/SandeepMaheshwariPage
9. Techno Gamerz – Ujjwal Chawrasia
One of the famous Youtuber Ujjwal Chawrasia started his Youtube channel "Techno Gamerz" and became aka of the gaming world. His channel has 23.7 M subscribers and more than 750 videos. He enjoys creating the videos and each of his videos is topped with humor.
YouTube: https://www.youtube.com/channel/UCX8pnu3DYUnx8qy8V_c6oHg
10. Nisha Madhulika – $4.47 Million – list of the 10 richest YouTubers of India
Nisha is an Indian chef where she is also a restaurant consultant. He has a YouTube channel where she posts her Cookery videos and different recipes.
She started her channel in 2017 where she has also received the Social Media Summit and Awards 2017.
She also has food columns on several websites where she contributes to Indian Express, Amar Ujala, Times of India and Dainik Bhaskar. Nisha's speciality are mainly Indian cuisine.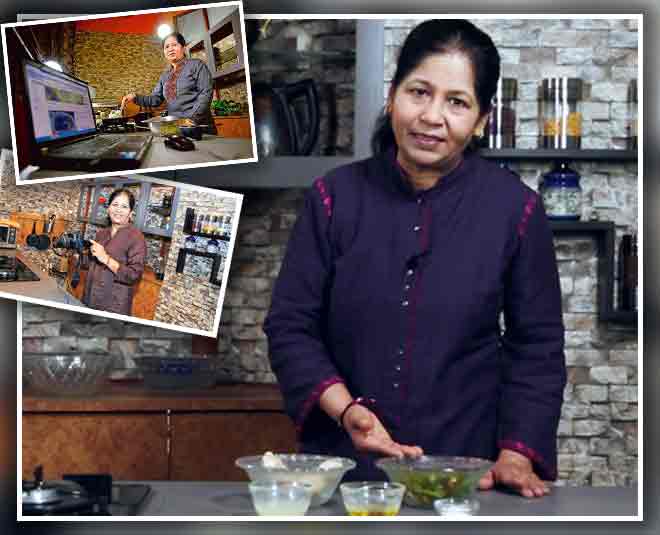 Born: 25 August 1959 (age 62 years), Uttar Pradesh
Spouse: M.S. Gupta
Channel: NishaMadhulika
Subscribers: 12.5 million
Total views: 2.53 billion
YouTube: http://youtube.com/nishamadhulika
Instagram: https://www.instagram.com/nishamadhulika_cooks/
Twitter: https://twitter.com/nishamadhulika
Facebook: https://www.facebook.com/nishamadhulika/
People Also Ask
Who are the highest earning Indian YouTubers?
Amit Bhadana had started his youtube channel in 2017.
The best thing about the Amit Bhadana is, he makes veg jokes. Other YouTuber like Ashish Chanchlani and BB ki vines have been making non-veg jokes for which videos are only watching by youths. But Amit Bhadana videos don't have adult contents…
Channel Growth Data
Subscribers-16.8 Million
Views-950 Million
Subscriber Rank-183rd
Views Rank-2457th
Earning
Monthly-$8.9K – $142.8K
Yearly-$107.1K – $1.7M
Who is India's No 1 YouTuber?
CarryMinati, Carryminati's monthly income is more than 25 Lakh rupees. The majority of his income comes from Youtube videos, his per video income is more than 1 Lakh rupees depending on views. Carryminati's annual income is 3 Crore rupees +. Apart from the videos he also earns a lot from the brand promotions and Youtube sponsors.
#Top7Portal #Top10 #Top20 #Top100 #ListofTop10About #ListofTop20About #WorldInformation #Knowledge #Todaynews #Question #Answer #Forbes #Top10Facts #Top10ofEverything #Top7ofEverything #Top20ofEverything #PresentBestTop10Lists #TopTen #TopTwenty #TopSeven #WorldWide
Conclusion of Top 7 Portal is Provide World Top Informative & Knowledgeable Information Website.
if you need anything else, or have inquiries, questions you would love us to answer, kindly use the comment box below to reach us. We'll be updating this page with more updated Top 7 Portal Latest News & Update.
Join Top 7 Portal by clicking on the link provided Facebook, Twitter, and Pinterest using the share buttons below.
You are reading this article via "Top 7 Portal", thank you very much for reading our article. Friends If you liked this article, please share it with your friends.